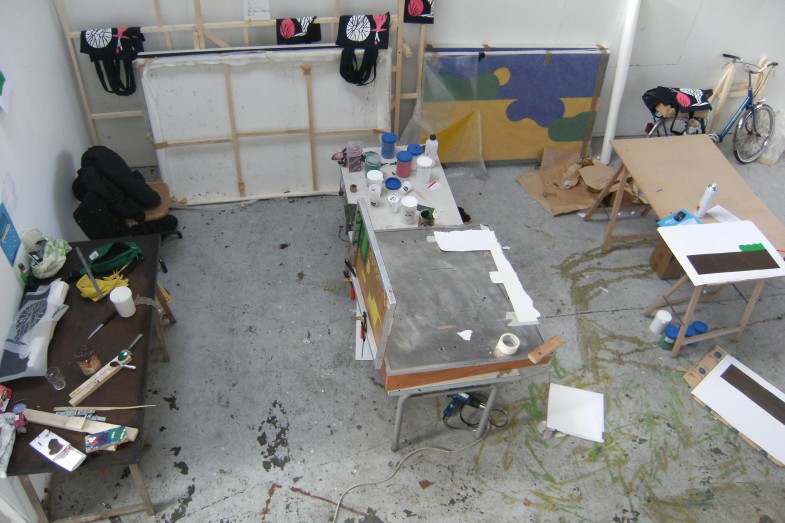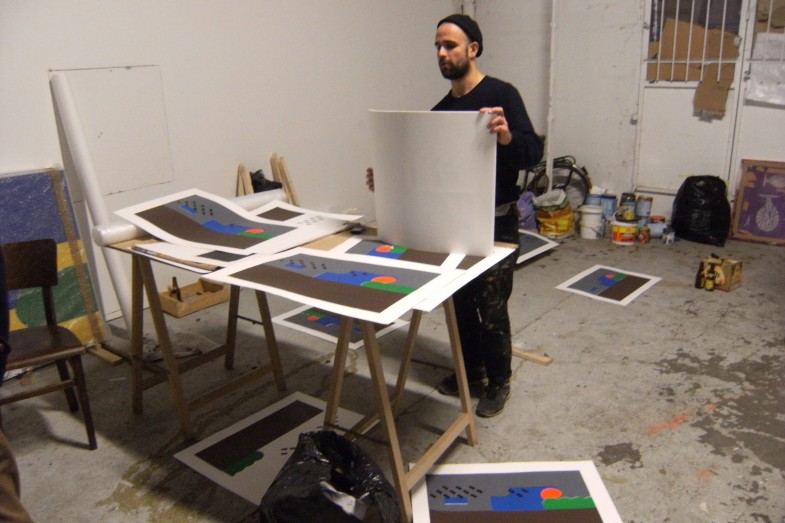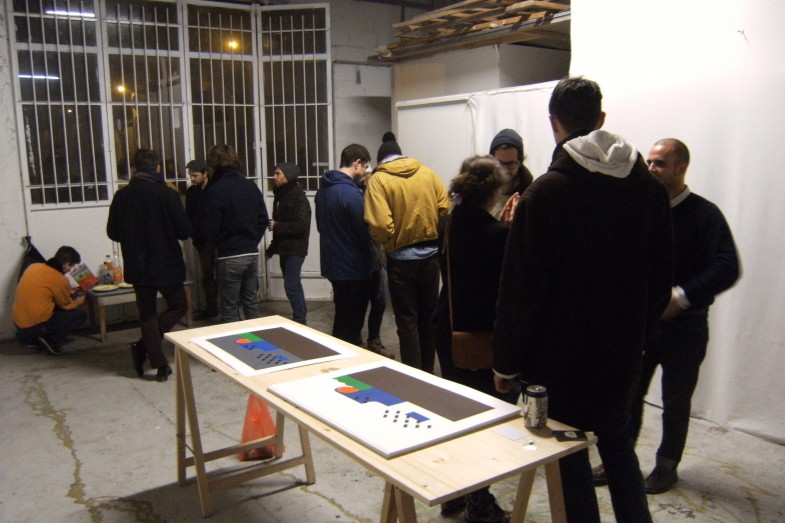 Last week, i went to Angers. My friend Alexis Poline invite me to help him to print his poster. I brought all my stuff and we worked in his studio during a few days.
We had good times, celebrating his birthday, having good meals too.
On saturday, we have cleaned up and set up his place called « L'Enceinte » for the launching of the posters. As a first attempt and a presentation of the place, Alexis wants to start organizing some exhibitions there for a while, inviting people to work directly in his studio. Good luck, mate !
As i brought all the silkscreen's material with me, i took this opportunity to print some totebags ! White and pink on navy, 15 pieces and sold 7 euros !